Events
[ February 19, 2015 ]

Ames, IA




Presentation: The Challenge of Creating a Low-Carbon Economy in the Age of Natural Gas
Thursday, February 19, 2015




12:30 p.m. – 1:30 p.m.


Alliant Energy-Lee Liu Auditorium
Howe Hall


Iowa State University
The US has entered an age of hydrocarbon abundance with oil production at 1970 levels and natural gas use expanding rapidly, replacing coal in power production. While this is providing an enormous economic stimulus to the US, it presents a challenge to in terms of motivating the adoption of technology that is more carbon-neutral than gas.
Impacts are currently seen across the board in carbon capture and storage, and will be seen in renewable energy as well. In this talk, Aines will discuss the current US progress in carbon capture and storage (CCS), focusing on the Department of Energy programs in this area. Aines will incorporate the impacts of gas production, and his projections of the future of gas in this country and overseas, into a discussion of the most likely targets for developing new low-carbon technologies in this country. Finally, Aines will discuss the potential for truly zero- or negative-carbon technology, which will be needed in the 2030 to 2050 time frame given our current global carbon emission trends.
Meet the Speaker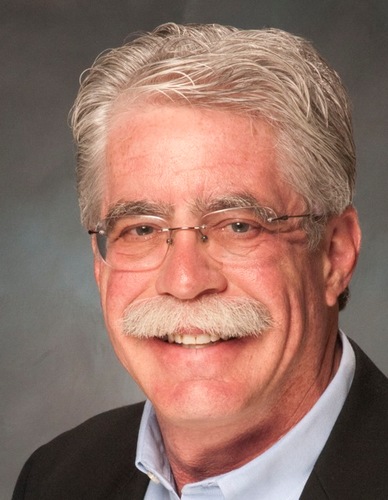 Dr. Roger Aines
Fuel Cycle Innovations Program Leader
E Programs, Global Security Lawrence
Livermore National Laboratory
Roger Aines leads the development of carbon management technologies at Lawrence Livermore National Laboratory, working since 1984 in US national laboratory system. Aines' work has spanned nuclear waste disposal, environmental remediation, applying stochastic methods to inversion and data fusion, managing carbon emissions and sequestration monitoring and verification methods. Aines takes an integrated view of the energy, climate, and environmental aspects of carbon-based fuel production and use. His current focus is on efficient ways to remove carbon dioxide from the atmosphere and safer methods for producing environmentally clean fuel. He holds 13 patents and has authored more than 100 publications. Aines holds a Bachelor of Arts degree in Chemistry from Carleton College, and Doctor of Philosophy in geochemistry from the California Institute of Technology. Aines can be contacted at (925) 423-7184 or aines1@llnl.gov.
Registration
This is a free event. For lunch, please RSVP to Jill Cornelis by February 16: cornelis@iastate.edu
Howe Hall Lunch served in Howe Hall ground-floor atrium, 12:00 – 12:30 p.m
Location
Alliant Energy-Lee Liu Auditorium
Howe Hall
Iowa State University
Sponsored By
__________________________________________________________
ABOUT US
The Iowa Energy Center has been actively serving Iowans since 1990. We support economic growth through collaborative projects that bring smart and sustainable energy technologies closer to market and by providing Iowans with reliable, objective information on energy and efficiency options.
We are your resource for relevant energy news and updates , upcoming events , online training , competitive grants , and funding opportunities.
___________________________________________________________
WAYS TO CONNECT
Visit our website, www.iowaenergycenter.org
Follow us on Facebook, Twitter , , and our Vimeo Video Channel
Sign up for our news feed delivered directly to your inbox
___________________________________________________________